Rich in Love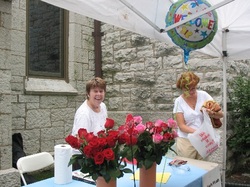 An Emmanuel group helps get you connected with the parish and helps you to grow in faith.

One of the blessings of a large church is that there are enough people interested in a variety of offerings that smaller groups can be formed in which one can make friends and do things one especially enjoys. A small group is one in which you are known personally and missed when you are not there. In the case of a church, it is also one that has a faith dimension.

Think about joining one of the groups listed in the pull-down menu or even starting a new one. If you would be interested in forming a new group, contact the Rector.






---