Newcomers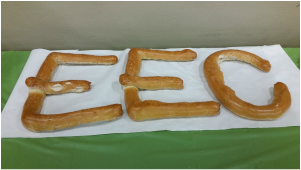 If you are new to Emmanuel Episcopal Church (EEC), please fill out a pew card and let us know how we can assist you. If you wish to be included on our weekly update email or receive our monthly newsletter, The
Angelus,
please email Mimi Shipp at
emmepisc@emmanuelepiscopal.org
Who We Are
What do we mean when we proclaim to be "Deep in Faith, Rich in Love, Bold in Mission"? Click here to see our
Core Values
.
Sunday Worship
Sunday Worship schedule is: 8:00, 10:00 a.m. and 5:30 p.m. June thru August and 8:00, 9:00 and 10:30 a.m. and 5:30 p.m. September thru May.
Our program year starts at HOMECOMING Sunday, September 10, 2017! We start children's Sunday School (FaithQuest), Adult Forum, Sunday Bible Study, Jr. High and Sr. High Youth Groups on Sunday, September 17, 2017.
​
Child care is available in the
Nursery
on Sunday morning from 8:45 a.m. until after the 10:30 a.m. worship service
(Summer services are 8 a.m., 10 a.m., and 5:30 p.m.).
Christian Formation
for all ages (pre-K through adults) Sunday mornings from 10:30 until 11:15 a.m.
(During the summer there are no Christian Formation classes on Sundays)
To learn more about Emmanuel and The Episcopal Church we offer Inquirers' Class at various times during the program year in a small group, the perfect way to get to know one another, our faith, and our church a little better. Everyone is invited and encouraged to find the place of spiritual exploration that fits them.
If you'd like to complete a new parishioner form, please download the form by clicking on the link below. Complete and email it to emmepisc@emmanuelepiscopal.org New Parishioner Form
---