Memorial Garden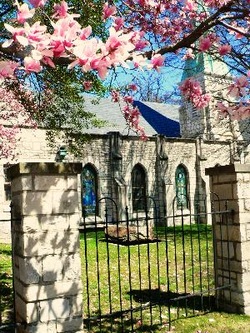 _
The Memorial Garden is sacred ground. It holds the names and the memory of those dear to us who have gone before. It records a stream of individual and family names, and tells something of Emmanuel's story.
As a living, growing memorial it cycles the on-going flow of life and death. Placed in the mainstream of church life, the Garden witnesses to the Christian concept of death and resurrection.For more information, you can download our
Memorial Garden Brochure
.
---