---
---
Sunday schedule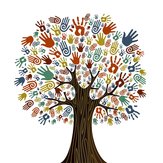 Sunday, April 30, First Sunday of Easter
8:00 a.m. Holy Eucharist (Rite I)
9:00 a.m. Holy Eucharist (Rite II)
10:30 a.m. Holy Eucharist (Rite II)
5:30 p.m. Holy Eucharist (Rite II)

Child care for children ages 0-3 are in the nursery

Thank You to everyone who participated in Mission Day on Saturday, April 22!


---
---
This Week at Emmanuel:
​
​Wednesday, April 26
​Women's Bible Study at 10:30 a.m.
Holy Eucharist at Noon in Chapel
Spring Fellowship dinner 5:30-6:45 p.m.
Cherub Choir rehearsal at 6:00 p.m.
Junior Choir rehearsal at 6:30 p.m.
Emmanuel Choir rehearsal at 7:30 p.m.

​Thursday, April 27, 2017
Men's Bible Study at Stratton's Cafe at 7:00 a.m.
MOE Brown Bag at 4:15 p.m. in kitchen

Friday, April 28, 2017
SOULectionary at 1:30 p.m. in Tree House

Saturday, April 29, 2017
Trauma Recovery Network Trivia Night 6:00-10:00 p.m.

---
Upcoming Events:Hymn Festival
presented by the choirs of Webster Groves Christian Church and Webster Groves Presbyterian Church on Sunday,
April 30
at 3:00 p.m. at WG Christian Church 1320 W. Lockwood Ave. The program will include songs of Easter, Pentecost and Social Justice. A free-will offering will be collected to benefit Webster-Rock Hill Ministries.
Emmanuel Preschool Carnival
is Saturday
, May 6.
EPS's Annual Carnival is open to the public. There will be a Bounce House (tethered well!) pony rides, clowns and games. 11:00 a.m. to 2:00 p.m. Bompart will be blocked off that day. Great event!
​
You are invited to the
Ribbon Cutting
of our community radio station KWRH-LP (92.9 FM)
Thursday, April 27th 5:00-7:00 pm
at 111 Waymire, Webster Groves, MO 63119. Help us celebrate the over the air launch of this exciting new 'block' in our neighborhood! Learn about our programs, tour the facility, and enjoy snacks and live music. Please bring a nonperishable donation for our food pantry. If you are unable to join us, visit the KWRH-LP website at
www.Radio63119.com
to learn more about this exciting addition to our community.
Save the date
for
Welcoming the Future
event on Sunday,
May 21
, 2017 after services.
---
TO CONTACT US:

Call 314-961-2393 or email us at emmepisc@emmanuelepiscopal.org

9 South Bompart
Webster Groves, Missouri 63119