---
Sunday schedule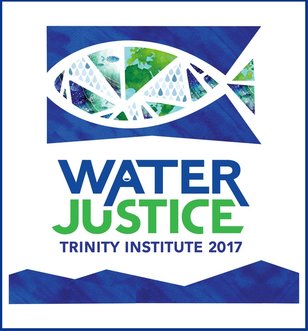 Sunday, March 26, Second Sunday in Lent
8:00 a.m. Holy Eucharist (Rite I)
9:00 a.m. Holy Eucharist (Rite II) with choir
10:30 a.m Holy Eucharist (Rite II)
5:30 p.m. Holy Eucharist (Rite II)
Guest preacher at 8:00 & 9:00 a.m.will be Sarah Bryan Miller, classical music critic of the St. Louis Post-Dispatch. Bryan Miller will also present
Music of Holy Week and Easter
at Adult forum at 10:30 a.m.
Child care for children ages 0-3 are in the nursery
FaithQuest for children ages 4-11 at 10:30 a.m.
Jr. High Rite 13 at 10:30 a.m.
Sr. High J2A at 10:30 a.m.
Bible Study with Ron Crown at 10:10 a.m.
"Water is a gift. Water is life. As water crises increase, access to safe and clean drinking water decreases"During Lent we have had inserts from Water Justice: Trinity Institute 2017
Click here to download this week's article.
---
---
This Week at Emmanuel:
​​Wednesday, March 22 ​

Women's Bible Study at 10:30 a.m.

Holy Eucharist at Noon in Chapel

Soup supper at 5:30 p.m. followed by Lenten programming

Two classes for adults and Lenten activities for children 4-11.

Click here for a Lent Brochure

Cherub Choir rehearsal at 6:00 p.m.

Junior Choir rehearsal at 6:30 p.m.

Emmanuel Choir rehearsal at 7:30 p.m.

​Thursday, March 23, 2017

Men's Bible Study at Stratton's Cafe at 7:00 a.m.

Trinity Institute at 8:30 a.m. to 4:30 p.m.

MOE Brown Bag at 4:15 p.m.

Friday, March 24, 2017

Holy Eucharist at 7:00 a.m.

Trinity Institute at 8:30 a.m. to 4:30 p.m.
---
Upcoming Events:Presiding Bishop Michael Curry
will speak in St. Louis on
Tuesday, April 4, 2017
at Washington University in St. Louis Danforth Center for Religion and Politics. For more information visit:
rap.wustl.edu/events/healing-a-house-divided/
There is bus service from Grace in Kirkwood. To reserve a spot on the bus
Grace Church in Kirkwood
: contact is Janis Greenbaum. Register for a shuttle seat via email, Janis.Greenbaum@gracekirkwood.org or phone,
14-821-1806 ext. 19.
Bus reservations need to be made no later than Tuesday, March 28.
NOTE: Change of venue. Speaker will be at Graham Chapel.
Maundy Thursday Dinner and Service
will be Thursday,
April 13
. Dinner at 6:00 p.m. and service at 7:00 p.m.
There will also be a service at 7:00 a.m. that day.
Garden of Gethsemane Watch will be from 9:00 p.m. Thursday until 7:00 a.m. on Good Friday. Sign up for a one-hour or more vigil time to pray, meditate, read
​
Good Friday services will be 7:00 a.m.
Emmanuel's "Bold in Mission" Day will be Saturday, April 22, 2017
. To celebrate our
150th Anniversary t
here will be a variety of opportunities to provide outreach to Emmanuel, to Webster Groves, to St. Louis and to the world! Child care for children 0-3 will be provided at Emmanuel from 9:00 a.m. to 1:00 p.m. The events will take place at various times and parishioners can register for any they want! This is open to anyone 4-104! On
Sunday, April 23
, we will celebrate with 8:00 and 10:00 a.m. services and at 11:00 a.m. we will host a reception to learn from various groups what they did!
---
TO CONTACT US:

Call 314-961-2393 or email us at emmepisc@emmanuelepiscopal.org

9 South Bompart
Webster Groves, Missouri 63119