---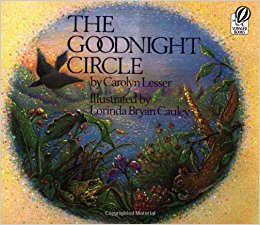 Each week in the Sunday Announcement sheet we will highlight a book that is in the Thomas Bray Children's Library. This week's book is The Goodnight Circle by Carolyn Lesser, illustrated by Lorinda Bryan Cauley.

The Goodnight Circle was written by parishioner Carolyn Lesser. It is a bedtime story that was first published in September 1984, and was an instant success! The book details nighttime activities of many forest creatures in a gentle manner with illustrations that are soft and illustrate the nighttime rituals of God's creatures. It is still a great bedtime read for younger children!

​
---
To celebrate our 150th Anniversary year we will be selling T-shirts ($10), note cards ($10) and Emmanuel Episcopal Church History 1867-2017 ($20). Look for these items on Homecoming Sunday, September 10, 2017.
This Week at Emmanuel:
​Wednesday, August 9, 2017
Holy Eucharist at noon
Discernment Team meeting at 7:00 p.m.

Thursday, August 10, 2017
Men's Bible Study at Stratton's Cafe, 7 a.m.
Noon-thirty Brown Bag at 12:30 p.m..

Saturday, August 12, 2017
Peace Meal volunteers will prep and serve at St. John's Tower Grove 2:00-6:00 p.m.

Sunday, August 13, 2017
Worship at 8 a.m., 10 a.m., and 5:30 p.m.
Summer Breakfast in the dining room, 8:45 to 9:45 a.m.
Finance committee at 11:00 a.m.
Egg in-gathering for Miss Carol's Breakfast at Christ Church Cathedral
---
---
TO CONTACT US:

Call 314-961-2393 or email us at emmepisc@emmanuelepiscopal.org

9 South Bompart
Webster Groves, Missouri 63119