Senior High Mission to Guatemala
June 2017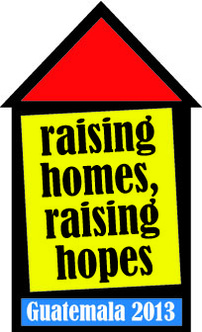 The Senior High Youth Group's program year culminates with a mission trip: a week-long journey of faith, service and fellowship. The youth experience different locations on a four year rotation (Native American, Urban US, Rural US & International), giving them the opportunity to help and learn from diverse groups of people.
In June 2017, the group will travel to Antigua, Guatemala to assist the
GOD's CHILD Project
. They will build homes for families in extreme poverty, distribute clothing and food to local residents and help care for malnourished children.
This trip is no more important than the other experiences...it just costs more. The Youth are involved in many activities to help lower the cost of the trip. The projected cost of the mission for 30 youth and 8 adult leaders is $75,000. We are fundraising to help underwrite the cost.
Contact
Kevin Williams
for more information.
---
Ten Alums from previous mission trips to Guatemala share their experiences
Emmanuel Episcopal Church is a 501c3 Organization.



Previous Missions
2005 -- 30 Youth and Leaders -- Six Homes Built
2011 -- 4 Young Adults and 1 Old Guy -- One Home Built

2009 -- 37 Youth and Leaders -- 7 Homes Built
Below is a compilation of photos from Emmanuel Episcopal Church's Mission Trips
(2005,2009 and 2011) to support The GOD's CHILD Project in Antigua, Guatemala. This short video shows the construction process of homes from beginning to end and shows how each home is built with Love, Care and of course, SWEAT!